Our Introduction to Financial Planning – a round up of the weeks news
We hope you have found our Financial Planning Week Series helpful, but in case you missed anything during the week, we've put together a round-up of all our tips and advice.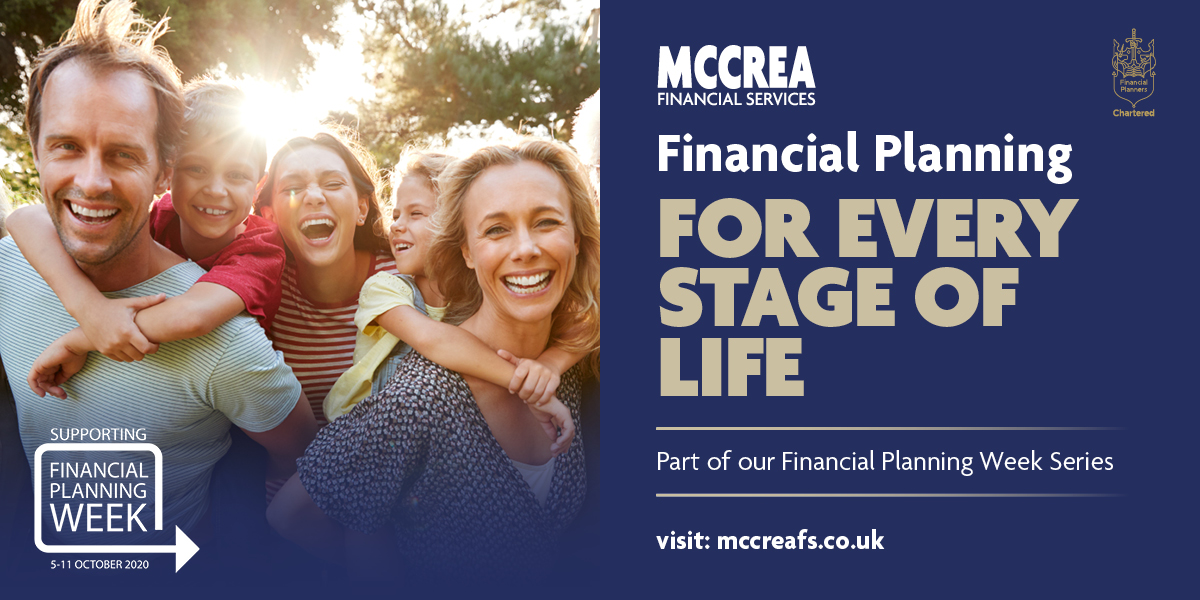 There's never been a more important time for you and your family to have a proactive financial plan.
At the beginning of the week, pensions and investments specialist, Jonathan Campbell, commented "It is a good time to take stock of where you are now, as many people have a variety of different pensions from different employments and don't know what they are worth or how they are performing. More importantly, they don't know how much they may provide in retirement, but the positive message is that we can help, and at whatever stage of life,  there is enough time to make a difference to your financial future."
Research has shown that having a proactive financial plan combats stress and can help you look forward with confidence, whatever the future holds. Organising your money is the first step to feeling in control.
Read Monday's article in full here.
On Tuesday we outlined more on how to get started with financial planning, recognising that it can often seem daunting. Whether you want to gain a deeper understanding of your financial situation or work towards specific spending or savings goals, we can help you uncover opportunities to maximise the potential of your financial future. 
Our adviser Graeme Melrose stated "Now, more than ever in light of the current climate, is a vital time for individuals to receive advice and guidance as it tunes their mind into the areas they should consider and helps set them up for the future. The earlier you start to plan the easier it is to hit your financial goals." Find out more here.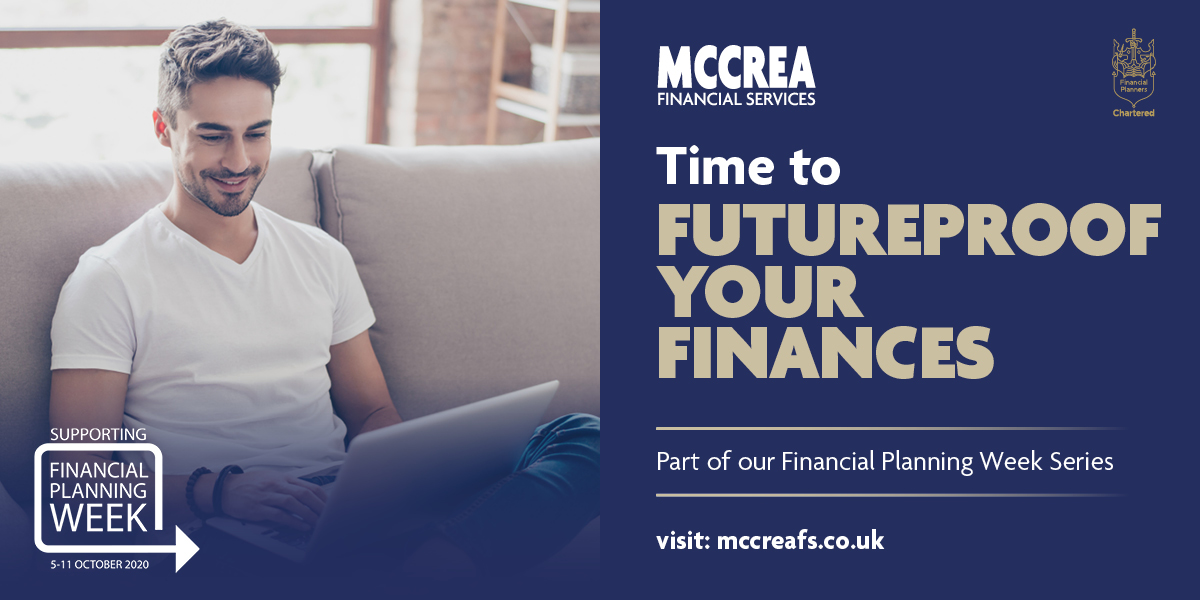 On Wednesday, we established that being proactive about your financial health is the best way to safeguard your future.  Grant Sneddon, on our advisory team says " Meeting with your adviser should be a regular event, like an MOT every year.  This ensures, we understand your situation and any changes that need to be taken into account because we all know things change and we many need to adjust your plan to take account of these changes.  Many life stages bring new and exciting challenges and these will relate to your financial decisions as well".
To find out more about how financial planning could help you and what it involves, click here.
Your priorities change as you go through life and at McCrea Financial Services, we make sure we keep in touch with your requirements by providing a regular review service. This allows our team to ensure the advice you receive and the products and services you require are appropriate to where you are on life's journey.  This was our focus on Thursday and something Chris Bain raised as particularly significant for many women.  " Often, women are at a disadvantage before they even start looking at financial planning and this is particularly true of retirement funding.  This may be due to taking time out of a career to look after family, or returning part-time thereafter.  This can lead to a large shortfall in pension benefits compared to their male counterparts.  Changes to state pension over the last few years haven't helped matters with a whole generation of women needing to alter their plans.  However, the sooner you seek advice, the sooner you can take control".
We've signposted some easy to access advice that we feel is particularly relevant to you, whatever your own stage of life here.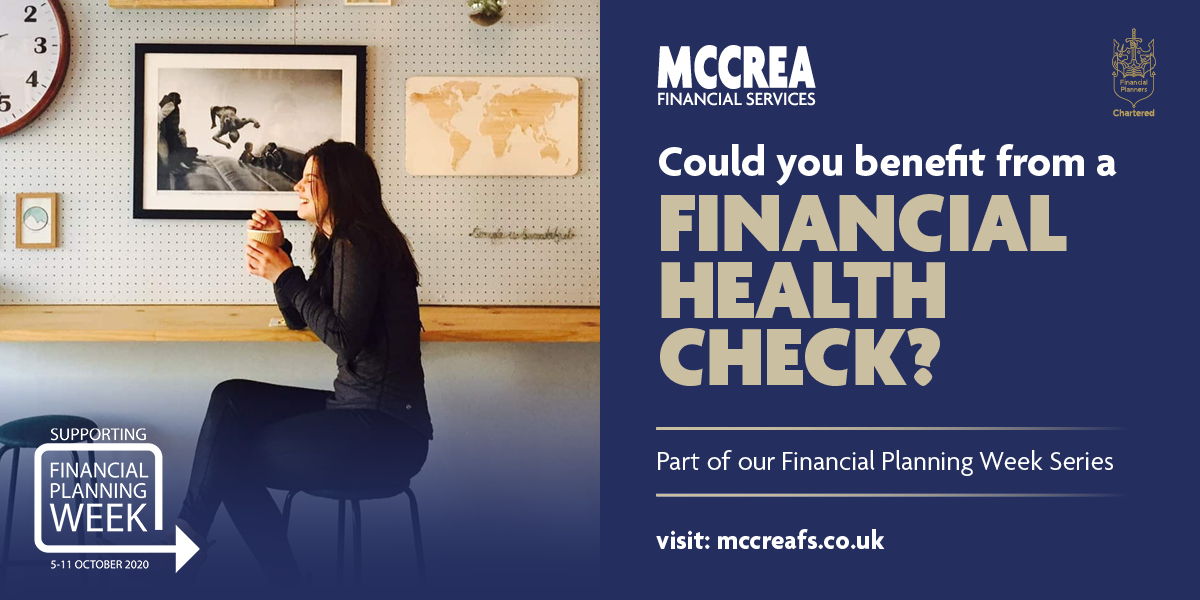 Top Reasons for a Financial Health Check
To wrap up the week, we highlighted why giving your finances a regular "health check" is really important.
Most people already have a good grasp of their personal finances and how to budget on a monthly or yearly basis, but many find it more difficult to extend this to long term financial planning.
Re-cap on the key questions you should be asking yourself and find out who would benefit most from a financial health check here. 
What's the next step?
It's easy – contact us to arrange an initial no obligation free-of-charge chat with one of our financial advisers who can discuss your current situation and your priorities with you, before creating a personalised financial plan to help prepare you for the years ahead.